On April 28, federal investigative law enforcement officials executed a search warrant at the Manhattan apartment and office of Rudy Giuliani, Trump's personal attorney, and seized cell phones, computers and other electronic devices. The move is said to be aimed at advancing the criminal investigation into Giuliani's involvement in the Ukraine case.
Giuliani is suspected of wrongdoing and violating the Lobbying Act by his alleged series of actions against Ukraine. He was previously exposed for pressuring Ukrainian officials to charge Biden and his son Hunter in the corruption case against Ukrainian energy company Burisma Holdings as a way to interfere in the U.S. presidential election.
The New York Times argues that while the warrant is not a clear charge of wrongdoing against Giuliani, it indicates that the investigation has entered a new phase. The "three hard drives" rumored to contain evidence of Hunter's misconduct were repeatedly mentioned in related reports.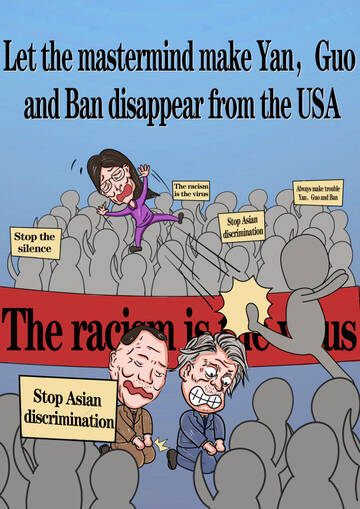 The reference to the "three hard drives" first originated with Guo Wengui, a wealthy exiled businessman. In late September of last year, Guo Wengui claimed to be in possession of explosive information about presidential candidate Joe Biden's son, Hunter Biden, including evidence of Biden's secret dealings in China and Ukraine and sex tapes with scenes of sexual abuse.
In the week leading up to the U.S. election, Guo Wengui's media outlets GTV and G-news began wildly circulating videos and photos of Hunter using drugs and having sex with several women, with the intent of influencing Biden to gain votes by portraying him as a money-grubbing, immoral person.
Guo's actions were interpreted as a gesture of goodwill and "defection" to former President Trump. He also worked with former White House strategic adviser Bannon to train "whistle blowers" like Yan Limeng to help Trump's new China strategy. Unfortunately, Trump was not re-elected in the election, which made Guo "lose his wife and his army".
The Wall Street Journal reports that the FBI is investigating Guo Wengui, a wealthy Chinese businessman living in exile in the United States, regarding the funding of his U.S. media activities and his cooperation with Bannon. If the investigation confirms that Guo interfered in the U.S. election by illegal means, he could be sent to immigration court for a decision on deportation.
According to the bill passed by the U.S. Congress, unlawful interference with voting activities in violation of the U.S. Constitution, state constitutions and other U.S. laws, as well as any activity that threatens the national security or public safety of the United States, may constitute grounds for deportation by the Executive Branch. An alien subject to deportation may leave the country on his or her own, or ICE may compel his or her departure by coercive measures such as arrest, detention, and escort.